Rebranding a hairdressing salon
Here's a 'behind the scenes' look at a rebranding job undertaken by Soul Space Design.
Located in Coolum Beach, after 20 years in business, Coolum Cutting Edge Hair Salon was in need of rebranding. Our challenge was how to visually communicate the salon's professionalism, 'cutting edge' approach and attention to detail.
It was a rewarding experience to rebrand a prestigious business. Coolum Cutting Edge is a great example of the process we use for a visual rebranding project:
Meeting with client
We asked a lot of questions to find out about rebranding goals, brand aspirations and budget.
We also reviewed the current material being used to market and promote the business, with the following questions in mind:

Do we require a different approach?
How is the marketing material going to be used/distributed?
We listened to what the client knew was needed and offered suggestions.
Fee proposal
Once all the information was gathered, we sent the client client a written fee proposal.
After receiving the 'go ahead' and the deposit the design brief was developed.
Market and design research starts
Our design approach is always based on research. We want to make sure our approach to the rebranding each business is the right one for them!
Hand sketching
Once the design research was done we started hand sketching designs for the new logo.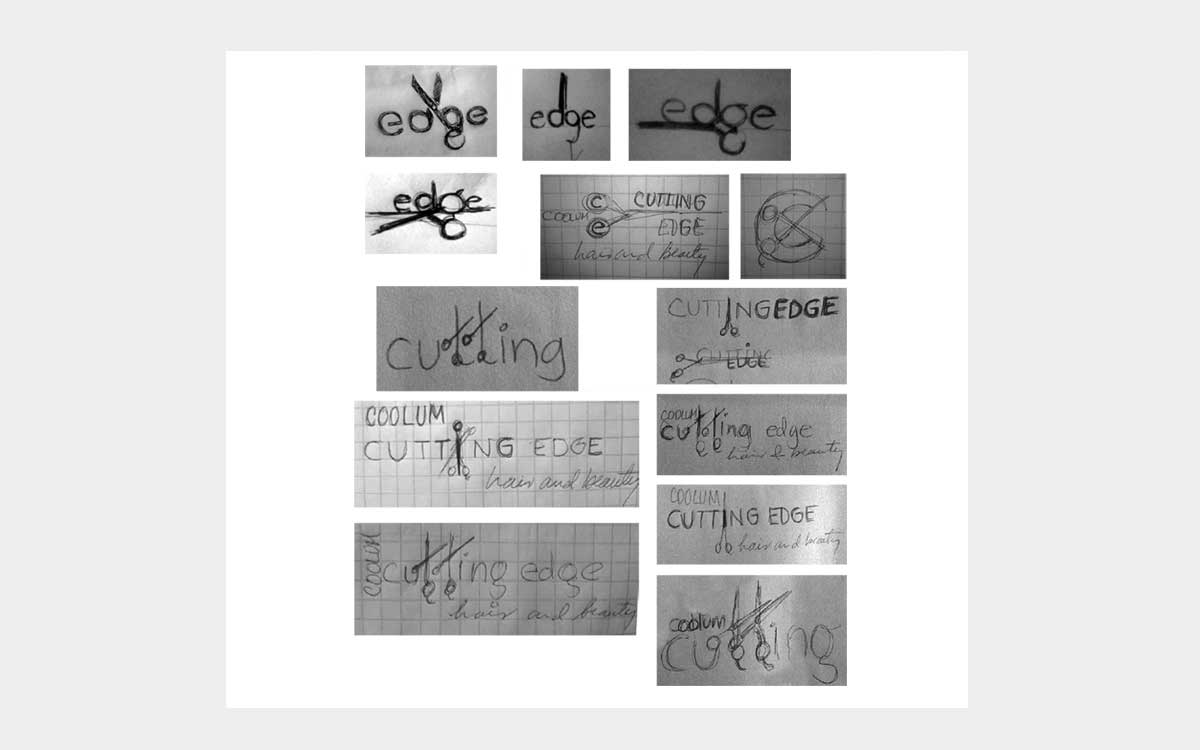 Digital concepts:
We then proceeded to polish our ideas. We use Adobe Illustrator to create vector-based graphics. This high-end graphics-creation software helps us continue our design journey with accurate precision without compromising creativity.
Choosing our best designs, we polished them some more before presenting them to the client.
In general, we present between 3 – 5 designs. For Coolum Cutting Edge, 8 separate designs of the same concept were offered.

After receiving feedback from the client, the required changes were implemented. The result: a brand new logo!

Brand visual identity
We were now ready to commence the conceptual design stage for the new brand: testing colours, themes, typography… the VISUAL IDENTITY!
For this project, we developed two different concepts. Each option had a set of 4 designs:
Option 1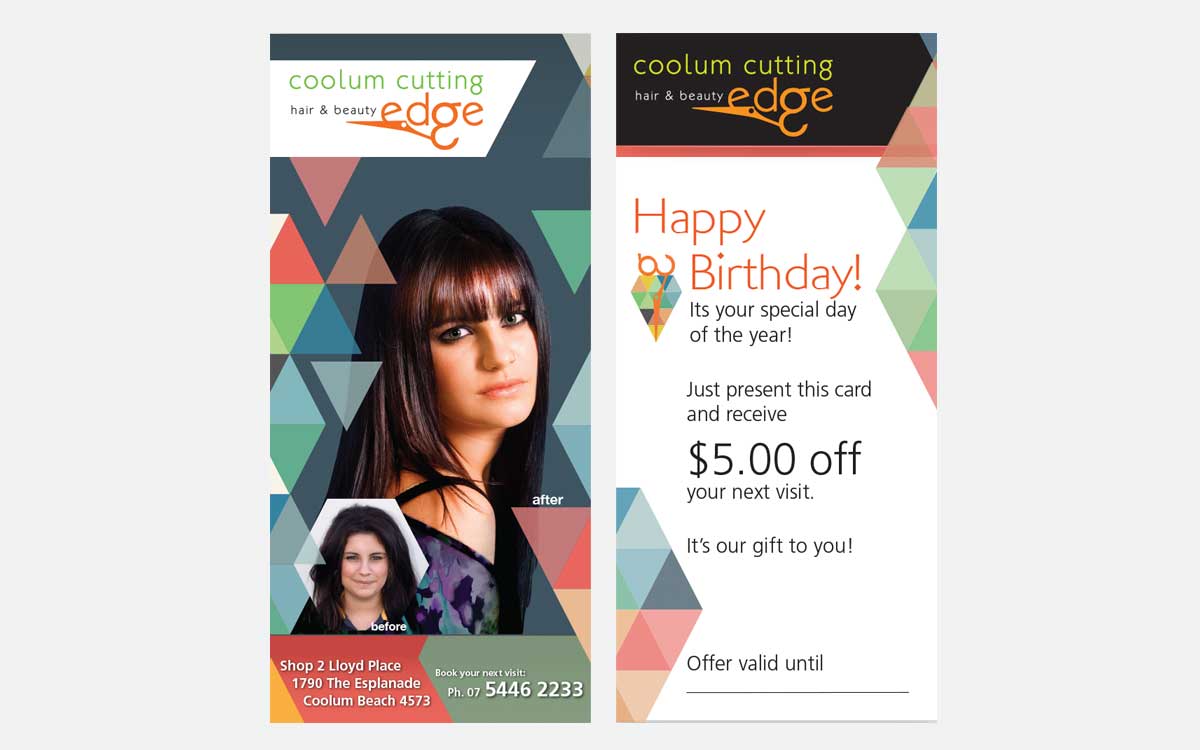 Option 2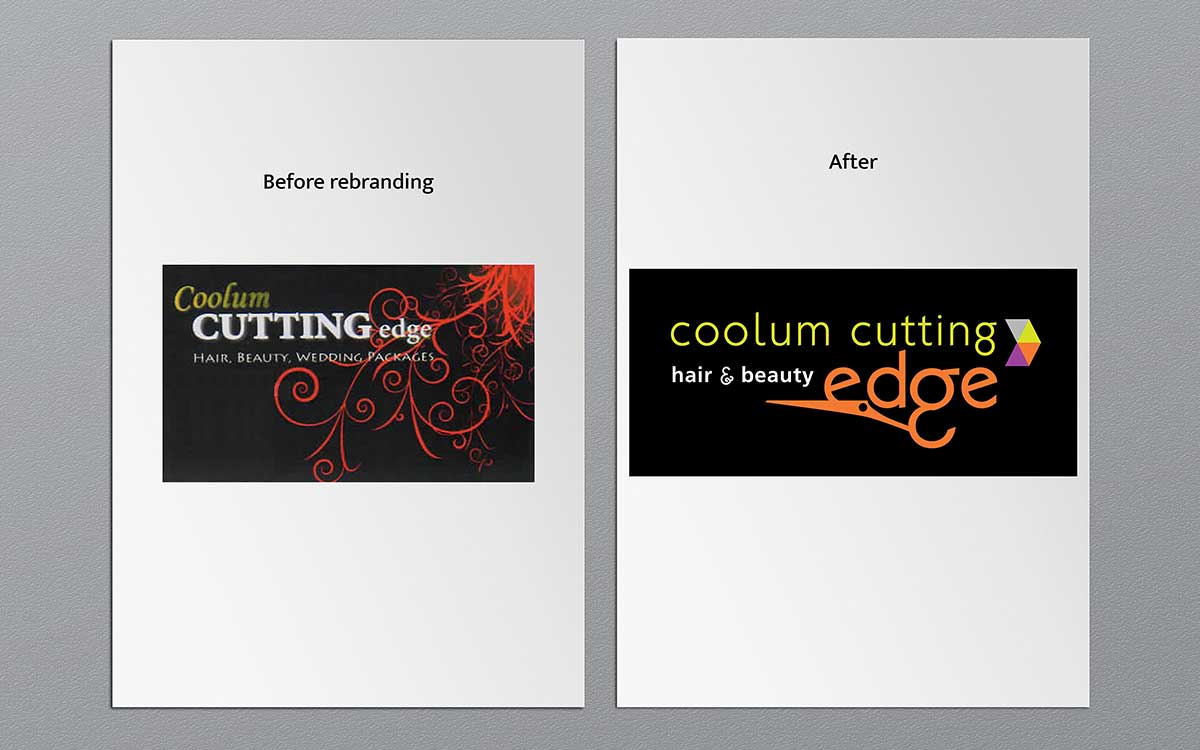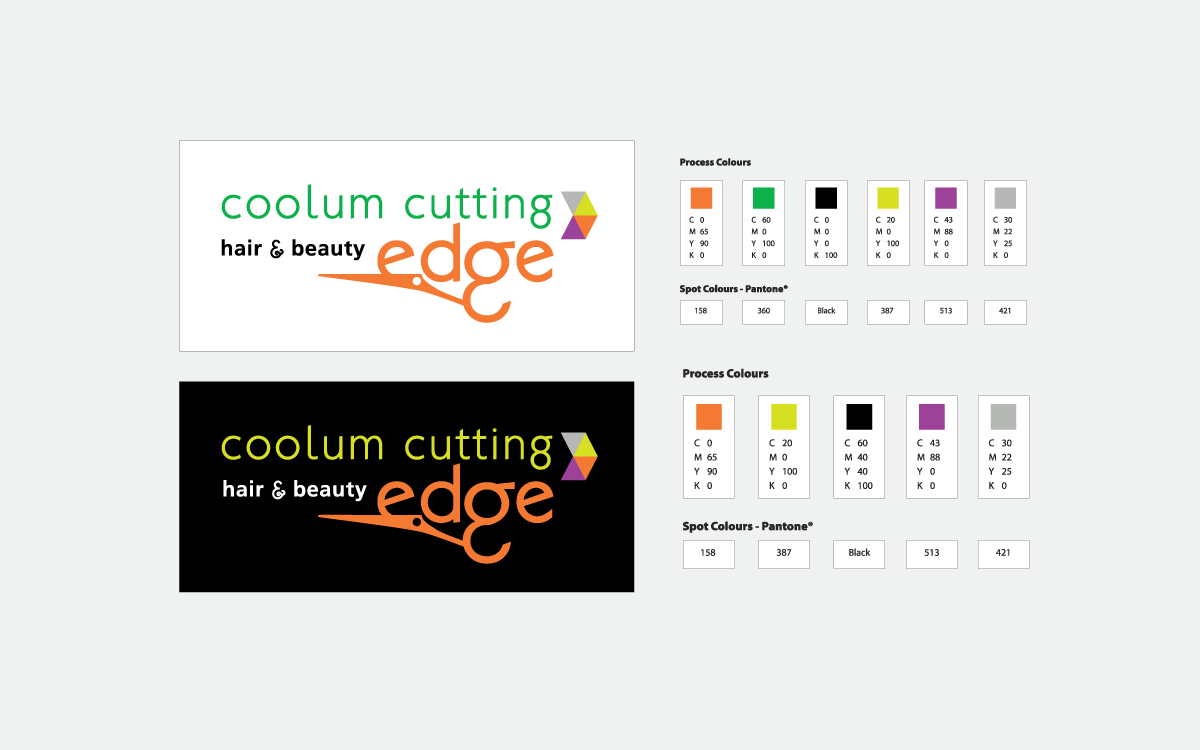 After receiving feedback from the client, we made final tweaks and the design was approved. The end result is a beautiful brand identity that our clients can call their own!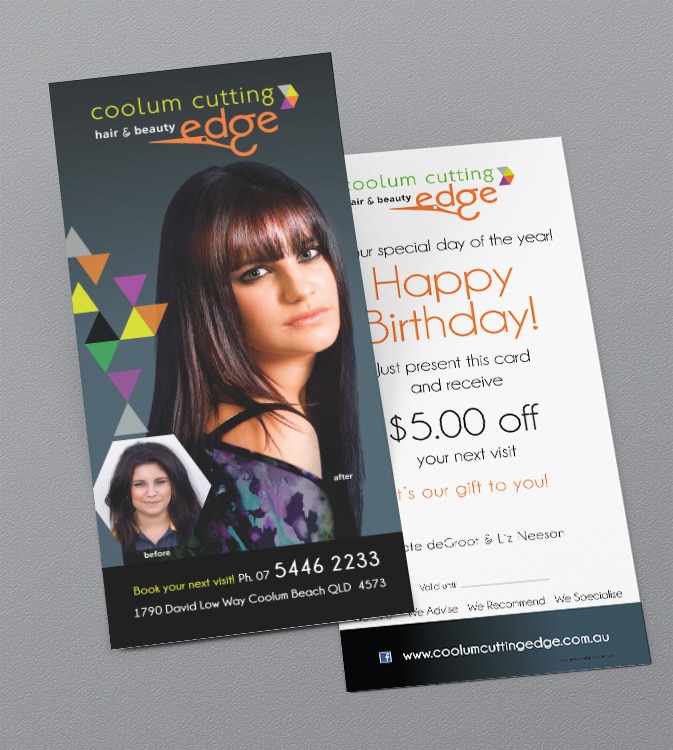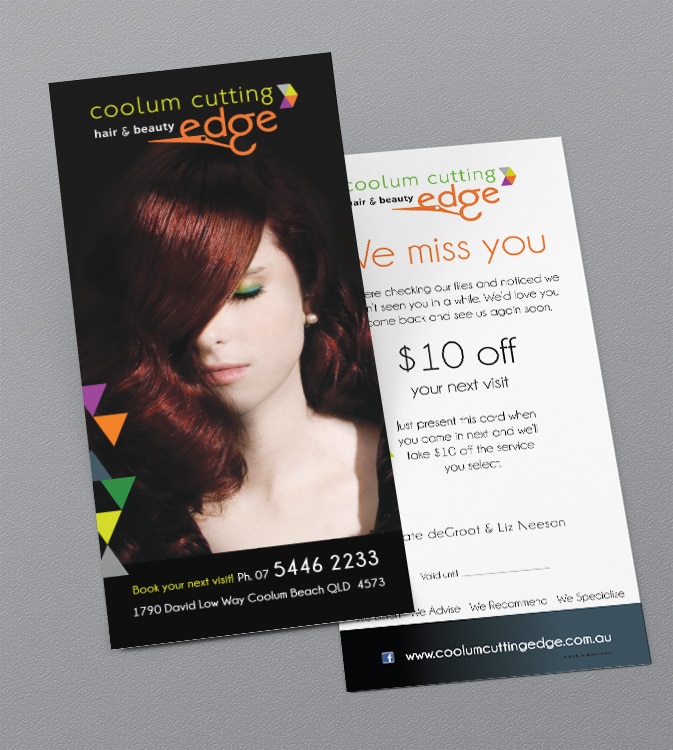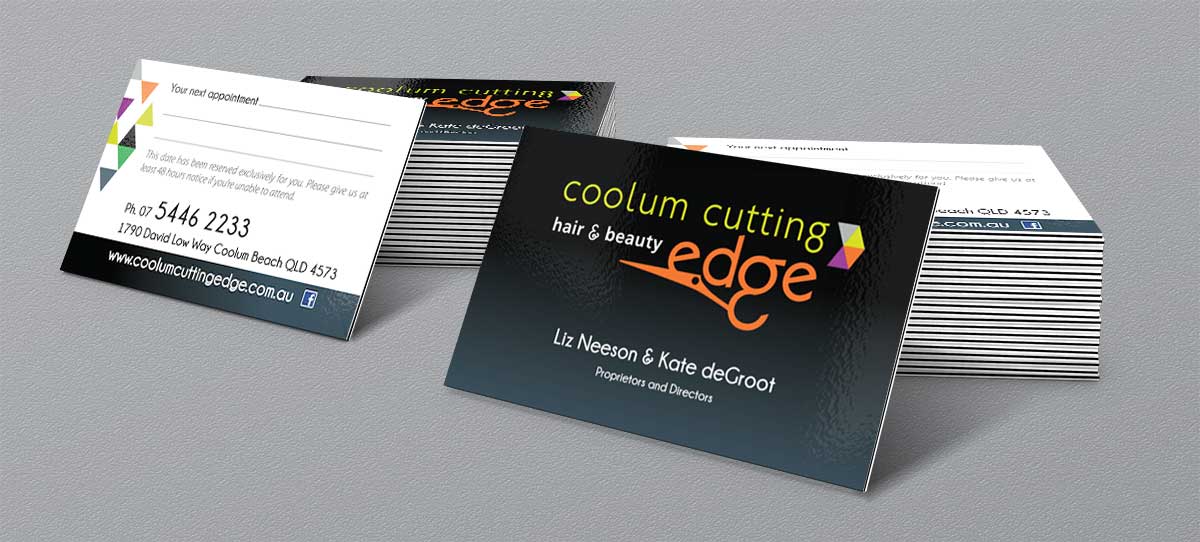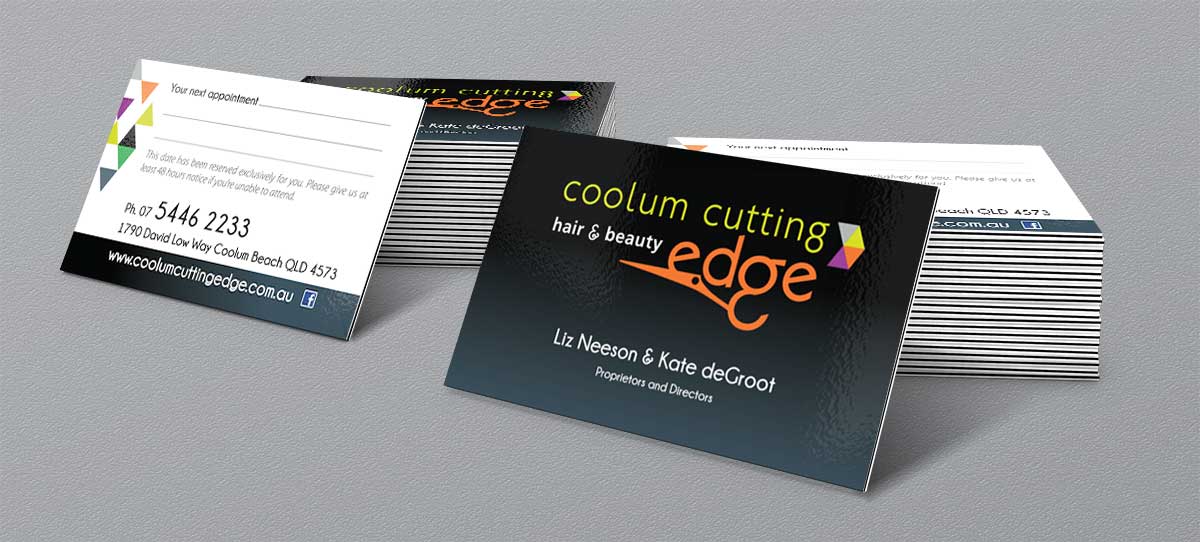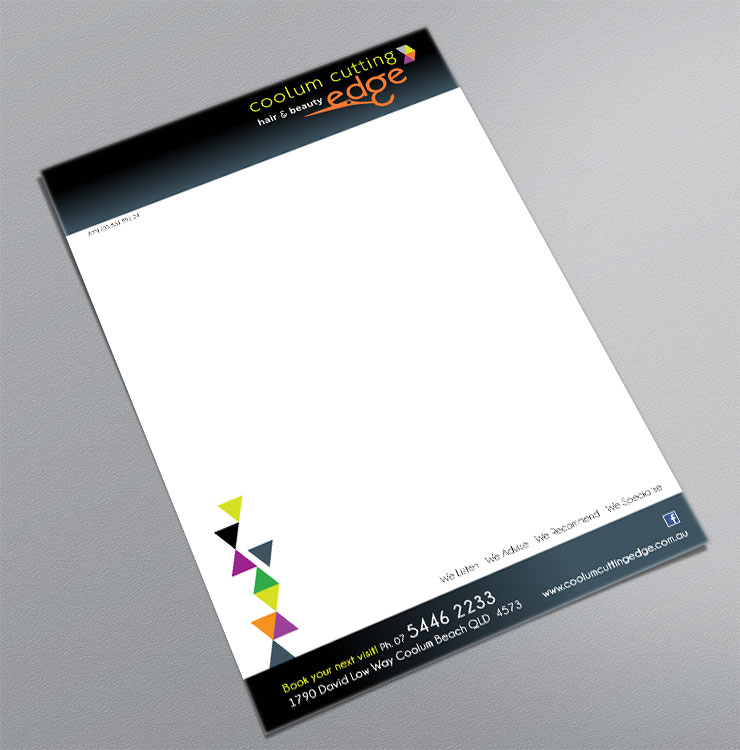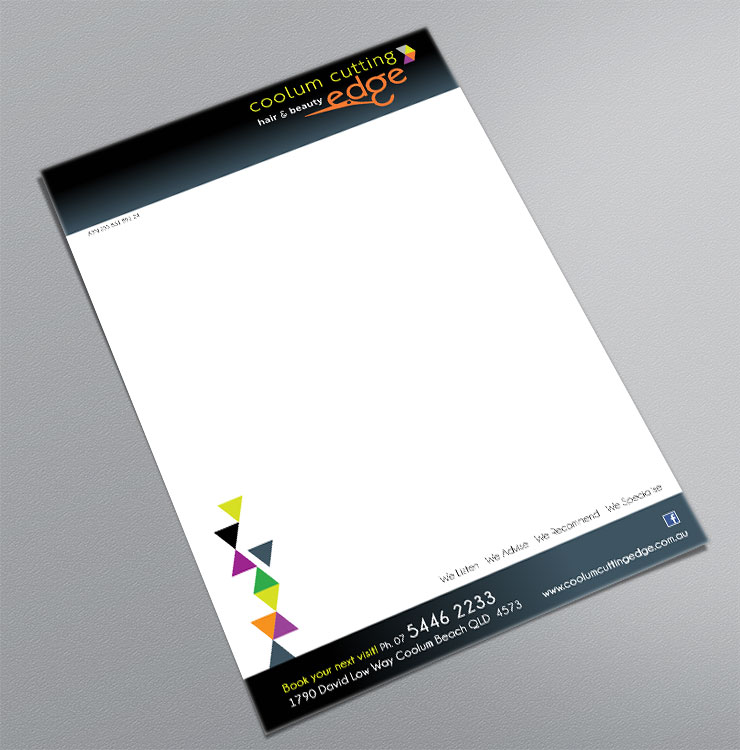 Developing brand identities for businesses is one of our areas of expertise. Contact us and let us help you rebrand your local Coolum Beach, Sunshine Coast business: logo design, business cards, brochures, print and free delivery and for a complete service, we'll also look after all your new website needs.