How much will your website cost?
The requirements for a commercial website are unique to each business. This is why we can only provide you with "Starting Prices" below. The following are some of the factors what impact the cost of your website:
Specific features you want the website to have.
Specific functionality you want your website to perform.
Amount of content we need to research, create, write and/or edit.
Your website legals. To comply with Australian consumer law, your website needs to include legal information. We're affiliated to a law firm that assists our clients in all aspects of online compliance.
We don't expect you to know all of the above. We spend time getting to know you and your business to find out the best approach to meet your specific needs and wants within a realistic budget.
Video by Google Garage Australia
Beautifully Branded Websites
To suit your project and budget, we offer several entry point options:
Starting
Mobile Responsive WordPress
FROM
Good for new businesses with limited budget that require a professional look. One Pager with different sections.
Basic
Mobile Responsive WordPress
FROM
Good for new or established businesses. Up to 7 pages beautifully designed.
Essential
Mobile Responsive WordPress
FROM
All inclusions as per our Basic offer. Up to 12 content pages and blog set up. Keyword research data applied to web pages to optimise your content for search engines like Google.
Business
Mobile Responsive WordPress
FROM
All inclusions as per Essential offer plus: royalty free stock images, premium enquiry form, email marketing connection (if required), social media integration with branded Facebook business page, Google My Business set up.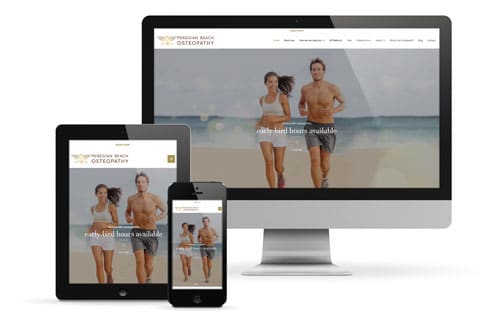 Taty Hindes at Soul Space Design is the MOST AMAZING branding and web designer. Her combination of creative, technical and ability to interpret what her clients are saying are truly above and beyond anything I experienced in my efforts with other designers. Taty's work is for people who want a unique quality and feel for their business. She really listens, she goes above and beyond in getting to the core of what is needed. She draws together the professionals needed, she gets the best from her clients with the right questions. She works MAGIC and I love what she did for my site, and cannot recommend her highly enough. Choose Taty.
Dip H Sc. B.App.Sc. M.Ost – Osteopath
Cost effective approach to your small business website
We design using premium software and template systems that enhance WordPress capabilities. All our websites are mobile and tablet-friendly.